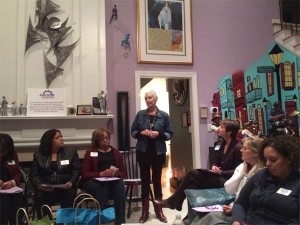 XC Leaders host ever-changing groups of 20 to 25 women who meet on a monthly basis, informally getting to know one another while sharing a meal and then formally introducing their business to the other women in attendance.    Events can be held in the home or in an office setting.
Successful XC Leaders become known as the "go-to" people for resources within their community. They are committed networkers, enjoy meeting other professional women and are excited to invite them to attend her events to create new connections.
To learn more about becoming a leader click HERE!